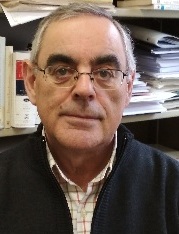 Dear colleagues, on behalf of the Board of Directors of the Spanish-Leonese Association of Regional Science and on my own, I welcome you to this page that we hope will become an adequate forum for information and communication.
This partially renewed Board of Directors intends to continue with the work it has been carrying out in promoting research in Regional Science.
It is the intention of this Board of Directors to continue with the organization of scientific meetings, in which this territorial headquarters has experience, after having organized three AECR Meetings, as well as eight Castellano-Leonesa Days.
Given the interdisciplinary nature that has always distinguished this Association, I encourage those interested in any of the different aspects of Regional Science to participate in the activities of the Association.
José Manuel Díez Modino
President of the Spanish-Leonese Association of Regional Science