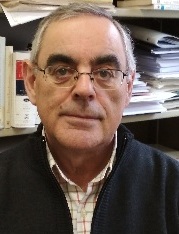 On behalf of the Board of Directors of the Castilian-Leonese Association of Regional Science and on my own, welcome to this page that we hope will become an adequate forum for information and communication.
I would like to thank the members of the Board of Directors for the trust they have placed in me, electing me president, to fill the vacancy left by our colleague Víctor Valverde, whom we will always remember fondly.
It is my intention and that of the rest of the Board of Directors to continue, in what remains of the mandate, with the organization of scientific events, in which this territorial headquarters has some experience, after having organized three Meetings of the AECR in 1984, 1993 and 2007, as well as eight Days of the Castellano-Leonesa, the last in 2017 on Demographic Challenge.
Given the interdisciplinary nature that has always distinguished this Association, I encourage those interested in any of the different aspects of Regional Science to participate in the activities of the Association.
José Manuel Díez Modino
President of the Castilian-Leonese Regional Science Association